Awards Ceremony
Pigeon Lake's annual Awards Ceremony is on October 19th at 1:30 pm in the gym. Please come celebrate all the students successes. We are very proud of our students and would love for you to be in attendance! 
GoGirl Self Empowerment Event
This free event is open to girls age 11 and up, but activities are aimed for the 11-16 age range.
Girls will have the opportunity to participate in two physical activities facilitated by local businesses and community members, as well as a mindful art project and yoga.
These local businesses also run activities for children and teens throughout the year, and we hope to introduce you and your child to something new. Thank you to our generous community partners for providing activities for the GoGirl Self-Empowerment Event.
Transportation:
Transportation will be provided from Griffiths-Scott School (Millet, AB) and Pigeon Lake Regional School (Falun, AB). These locations will act as drop-off/pick-up points for girls located outside of the City of Wetaskiwin. Transportation outside of these locations is not provided.
Registration:
There is a maximum of 80 open spots. Visit your school's Family School Liaison Worker or Counsellor for registration packages or register online.
Spots will be confirmed by phone or email starting October 22, 2018. A waiver will be sent out to those with confirmed spots, which must be returned before the day of the event.
Please dress for physical activity, and bring indoor shoes and socks, if you are planning to participate in water activities, please bring a towel and swimming attire.

Online Registration: goo.gl/XurtjF

September 2018 Newsletter
Click the following link to view our September 2018 Newsletter September 2018 Newsletter
School Council October 22
According to Alberta Education, school councils are collective associations of parents, teachers, principals, staff, students and community representatives who seek to work together to promote the well-being and effectiveness of the entire school community and thereby to enhance student learning. A school council is a means to facilitate cooperation among all the participants in the local school.
If you have any question or any suggestions for our upcoming School Council Meetings please email Mrs. Melissa Humby, Principal.
Meeting Dates:  We will hold a minimum of five meetings per year. All meetings will be held in the PLRS library at 6:00 pm. We will try to meet on the last Monday of every other month!
School Council meeting dates for the 2018 -2019 school year:
September 24, 2018
October 22, 2018
Travel Club
Hey everyone, we are very excited about planning our trip to Italy in March. Please come out to our meeting on October 25th at 5:00 pm, where we will review some of the important information we need to know before going!
PLRS Italy Travel Club
Interested in Travelling? How about to Italy in March of 2019? Please get your registration sheets in before the end of September!
School Apparel Program
Interested in purchasing Pigeon Lake School apparel? Log into the following website:
**Special Apparel is available for school teams. If parents and students are interested in ordering team specific clothing, please talk to the coach of that team and they will give you the information.
Volleyball Practices
Junior A Boys Volleyball Practices - on Wednesdays from 3:30 - 5:00 pm
Junior A Girls Volleyball Practices - on Mondays 3:30 - 5:00 pm
Junior B Girls Volleyball Practices - on Mondays 3:30 - 5:00 pm  at Falun Elementary
Junior B Boys Volleyball Practices - on Tuesday 3:30 - 5:00 pm at Falun Elementary
Senior High Boys Volleyball Practices - on Tuesdays 5:00 - 6:30 pm or 7:15 am (please see Coach)
Senior High Girls Volleyball Practices - on Mondays 5:00 - 6:30 pm
School Registration

New students can register for the 2018/2019 year by filling out the following form
School Supply List
Please see the list below for school supplies
Storefront School
Pigeon Lake Storefront School is a learning center that provides off campus programming for students looking for a flexible schedule, student desiring to get back to school or looking to take on a few courses.
Storefront operates every second day at the Ma-Me-O Beach location. Students are welcome to attend on any days it is open.  Students are able to take courses at both Store Front and Pigeon Lake Regional School.  There may be some timetable conflicts but possible.
Changes to Storefront for 2018-2019, in with the new out with the old include: Newly painted floors, comfy and more relaxed seating.  New tables and chairs, breakfast snacks and other snacks throughout the day will be provided.  Appliances being added include: Toaster, water cooler, fridge and coffee maker.  We will also be providing better instructional resources. We will have a English and Social specialist teacher during semester 1 and a Math and Science specialist in Semester 2.  Once a month an administrator will be within the building, Family school Liaison and Indigenous Teacher with be putting on presentations and providing supports to students.   If you are interested in Storefront, please contact 780 586 3823.
School Calendar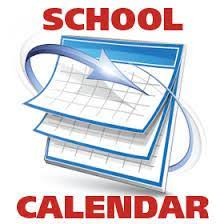 See the new 2018-19 school calendar here
Importance of Attendance
At Pigeon Lake Regional School we believe that attendance matters.  Please help us help your child be successful by ensuring they attend school regularly. Please see the attached brochure on attendance. 
Division News