PLRS Fine Arts Gala 2018
Come support Pigeon Lake student art!
ENJOY: One-act plays, student art, student music and a silent auction to support the 2018 grad.
DATE: December 13
TIME: Doors at 5:30 pm, Performance at 6:00 pm
WHERE: Pigeon Lake Regional School Gym
TICKETS: $5 at the PLRS office, $10 at the door
Candy Cane Sales
SRC will be selling Candy canes from December 12 - 20th. Students and staff can send kind messages to each other!
Ugly Christmas Sweater Day
Ugly Christmas Sweater Day
SRC will be promoting ugly Christmas Sweater Day on December 21th! 
Explores Dual Credit Opportunities for High School Students
Come explore dual credit opportunities. Information is available at the office.
Annual PLRS Christmas Dinner for Students
Pigeon Lake Regional High Students,
It's that time of year again, the festive season is upon us here at Pigeon Lake Regional School. We are well underway with the planning of our Annual Christmas Dinner.
Pigeon Lake Regional School staff will be preparing a scrumptious Christmas dinner on December 19th, for the students in our school, it's our way of saying Merry Christmas to all. Hospitality has been extended to the grade 6 students from Falun, Lakedell, Pipestone and Mimiw Sakahikan Schools to come and join us. Our grade 11 students will be will be interacting with the incoming grade 6 class by sitting and eating Christmas dinner together.
Due to health code, unfortunately we cannot accept food donations. However, monetary donations to help offset the cost of the turkeys, vegetables, etc. would be very much appreciated.
Please contact the school at 352-4916 or mail your donation to Pigeon Lake Regional School, Box 60, Falun, Alberta T0C 1H0. Any help that you can give would be most helpful.
Happy Holidays,
Staff & Students at PLRS


Ice Cream For Sale (Fundraiser for Travel Club)
Daisy McBean's will be on-site serving Foothills  ice cream during  certain lunch periods and volleyball game days.  $4 per scoop!
Lunch periods:
* Oct 19th
* Nov 2nd & 16th & 21st
* Dec 14th & 21st
Game Days:
* Oct 23rd, 29th
* Nov 6th
Pigeon Lake Outreach Open House
Come check out the changes happening at Pigeon Lake Outreach on January 16th between 2 pm and 4 pm.
November 2018 Newsletter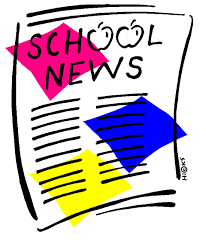 Click the following link to view our November 2018
PLRS Italy Travel Club
Interested in Travelling? How about to Italy in March of 2019? Please get your registration sheets in before the end of September!
Travel Club
Hey everyone, we are very excited about planning our trip to Italy in March. Please come out to our meeting on October 25th at 5:00 pm, where we will review some of the important information we need to know before going!
Meeting Presentation: Travel Club Meeting 1
School Council February 25
According to Alberta Education, school councils are collective associations of parents, teachers, principals, staff, students and community representatives who seek to work together to promote the well-being and effectiveness of the entire school community and thereby to enhance student learning. A school council is a means to facilitate cooperation among all the participants in the local school.
If you have any question or any suggestions for our upcoming School Council Meetings please email Mrs. Melissa Humby, Principal.
Meeting Dates:  We will hold a minimum of five meetings per year. All meetings will be held in the PLRS library at 6:00 pm. We will try to meet on the last Monday of every other month!
School Council meeting dates for the 2018 -2019 school year:
School Registration

New students can register for the 2018/2019 year by filling out the following form
School Supply List
Please see the list below for school supplies
Storefront School
Pigeon Lake Storefront School is a learning center that provides off campus programming for students looking for a flexible schedule, student desiring to get back to school or looking to take on a few courses.
Storefront operates every second day at the Ma-Me-O Beach location. Students are welcome to attend on any days it is open.  Students are able to take courses at both Store Front and Pigeon Lake Regional School.  There may be some timetable conflicts but possible.
Changes to Storefront for 2018-2019, in with the new out with the old include: Newly painted floors, comfy and more relaxed seating.  New tables and chairs, breakfast snacks and other snacks throughout the day will be provided.  Appliances being added include: Toaster, water cooler, fridge and coffee maker.  We will also be providing better instructional resources. We will have a English and Social specialist teacher during semester 1 and a Math and Science specialist in Semester 2.  Once a month an administrator will be within the building, Family school Liaison and Indigenous Teacher with be putting on presentations and providing supports to students.   If you are interested in Storefront, please contact 780 586 3823.
School Calendar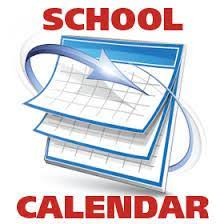 See the new 2018-19 school calendar here
Importance of Attendance
At Pigeon Lake Regional School we believe that attendance matters.  Please help us help your child be successful by ensuring they attend school regularly. Please see the attached brochure on attendance. 
Division News